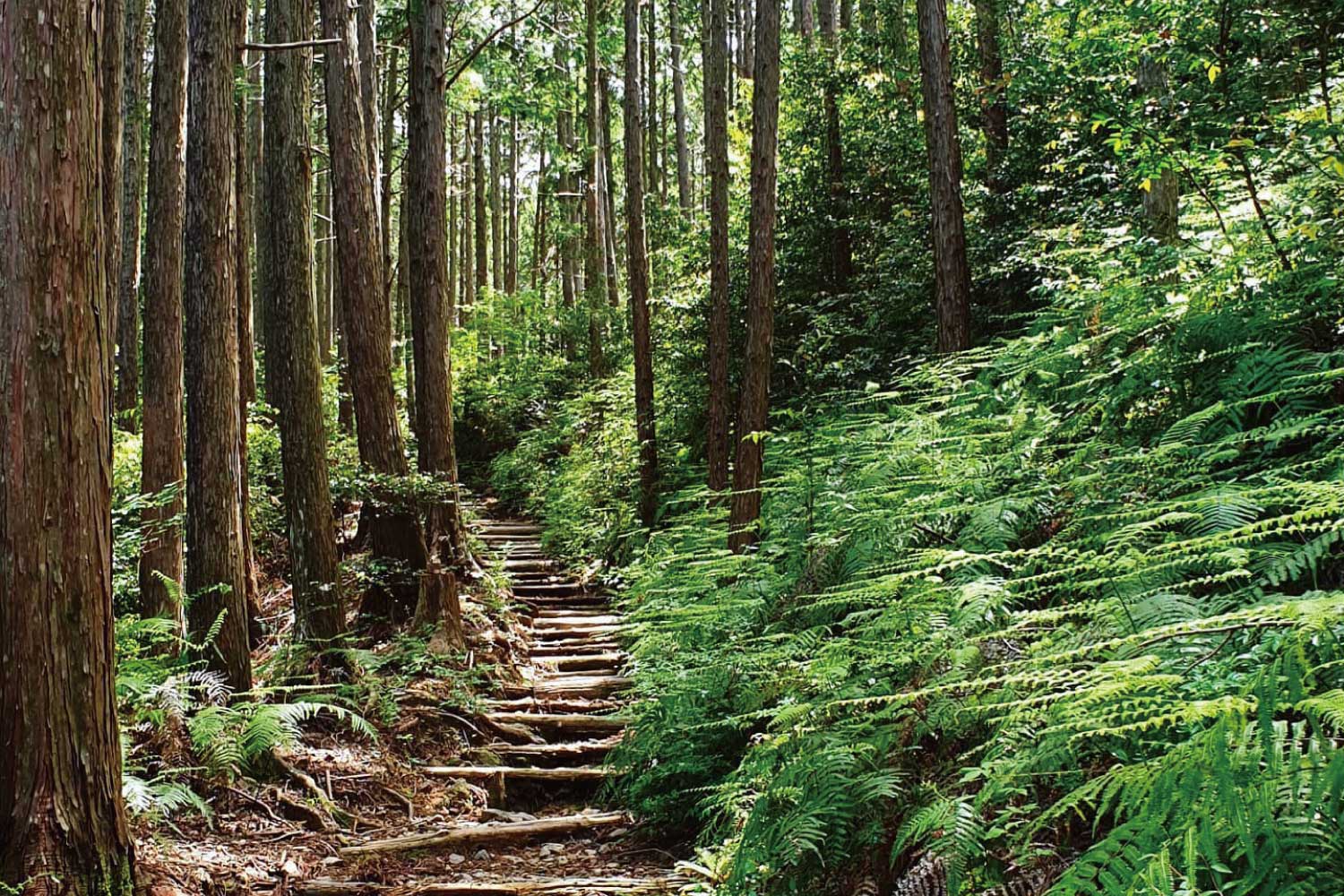 Kumano Kodo Dainichi-goe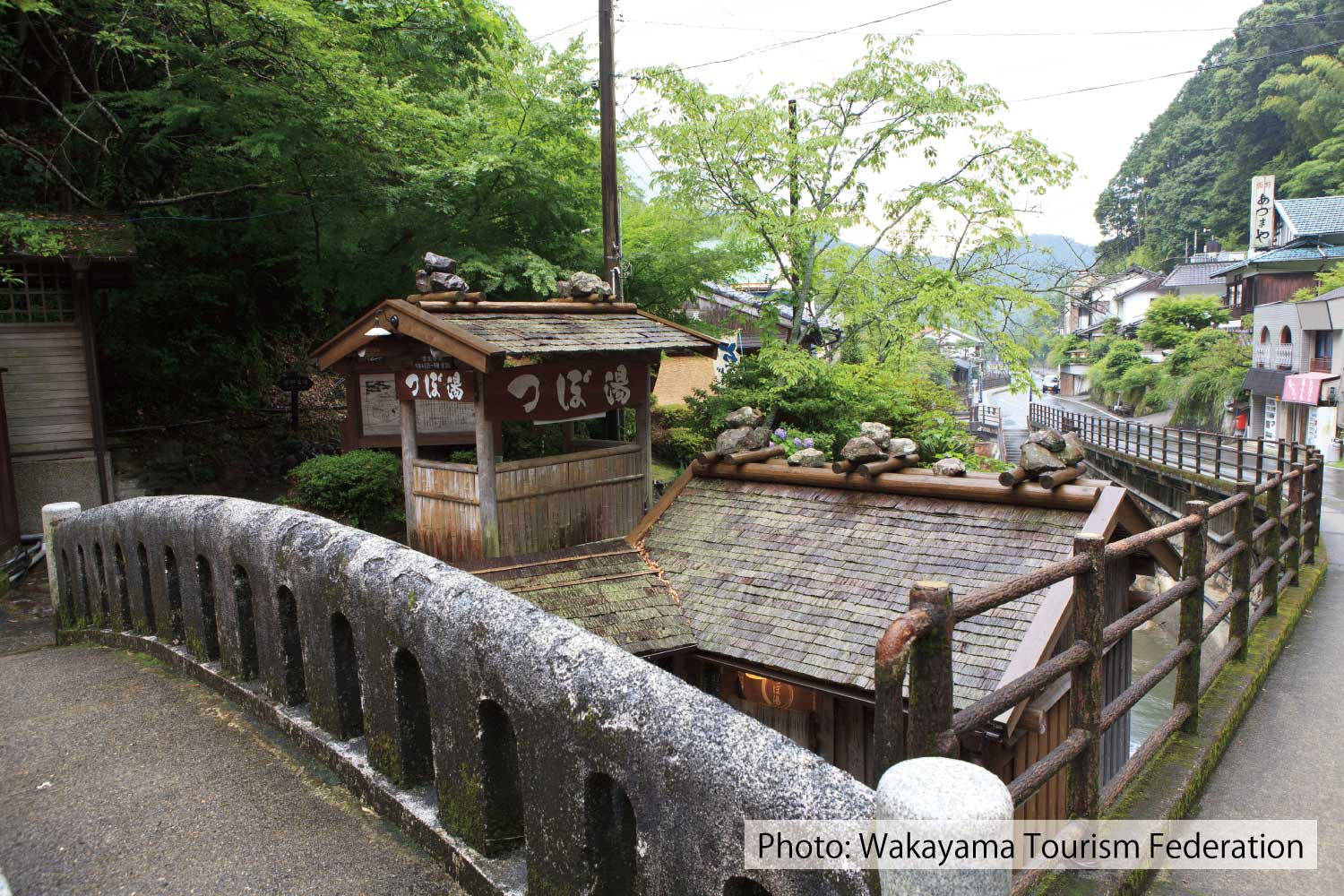 World Heritage Tsuboyu (2 mins on foot)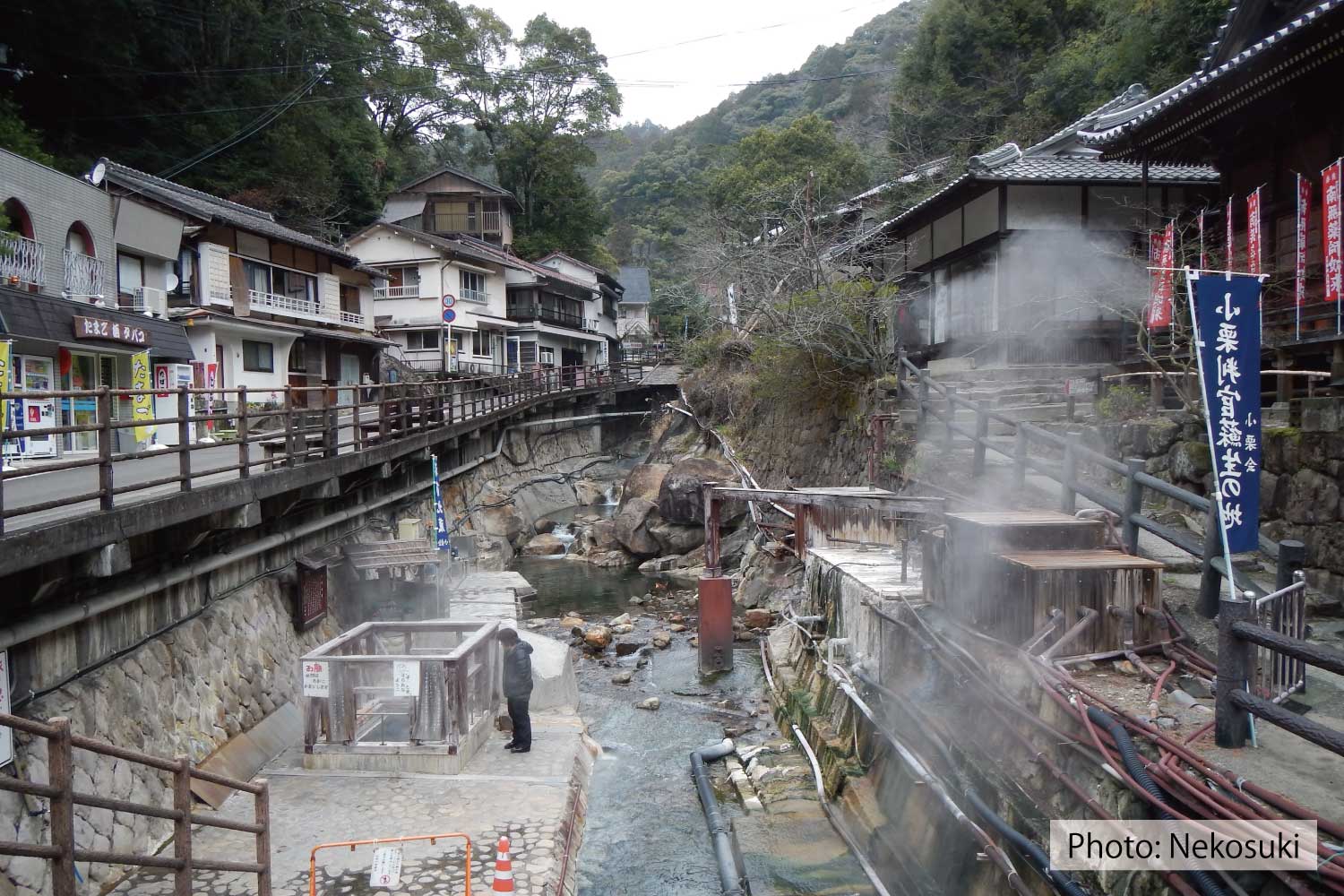 Yunomine Onsen (2 mins on foot)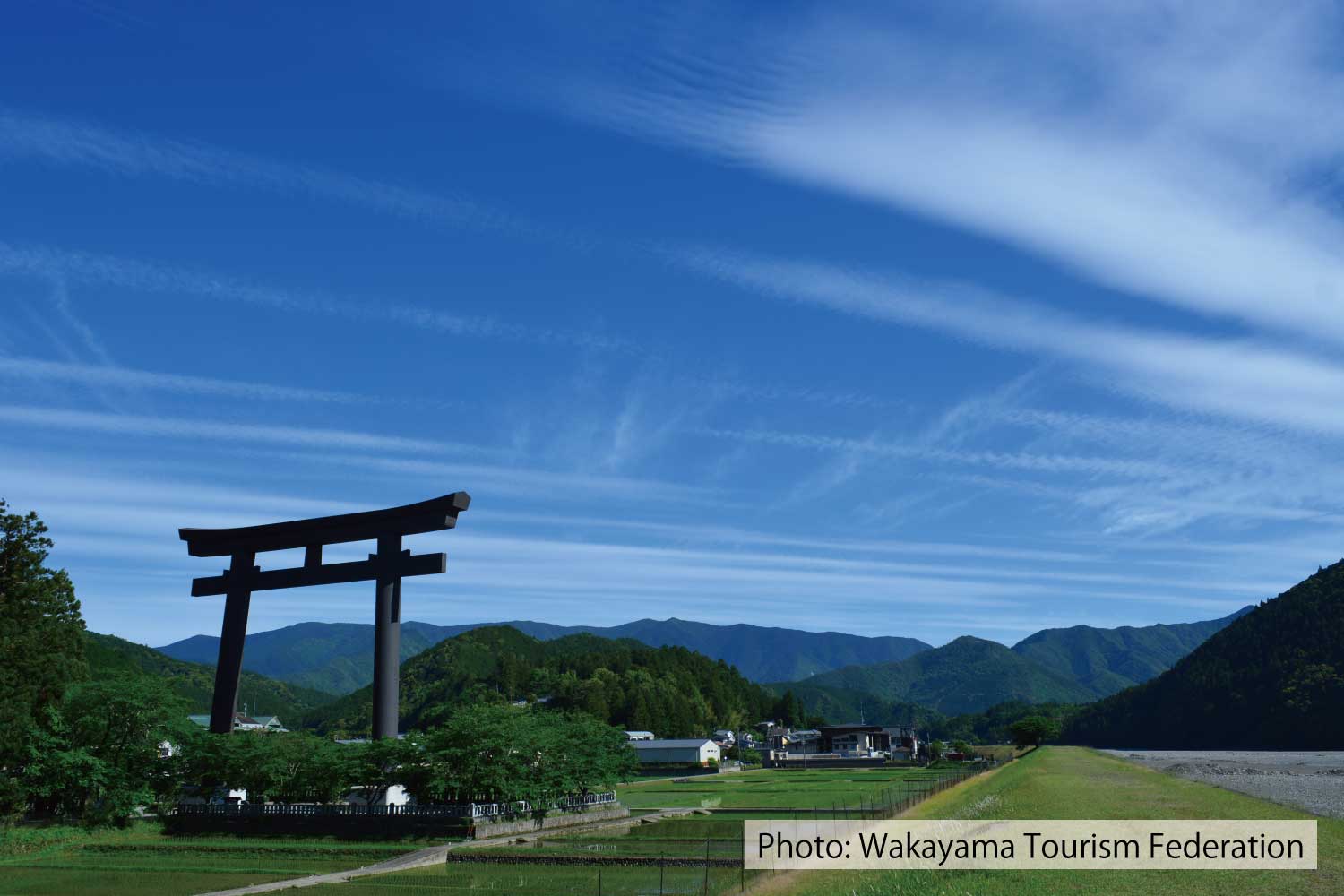 Oyunohara (9 mins by car)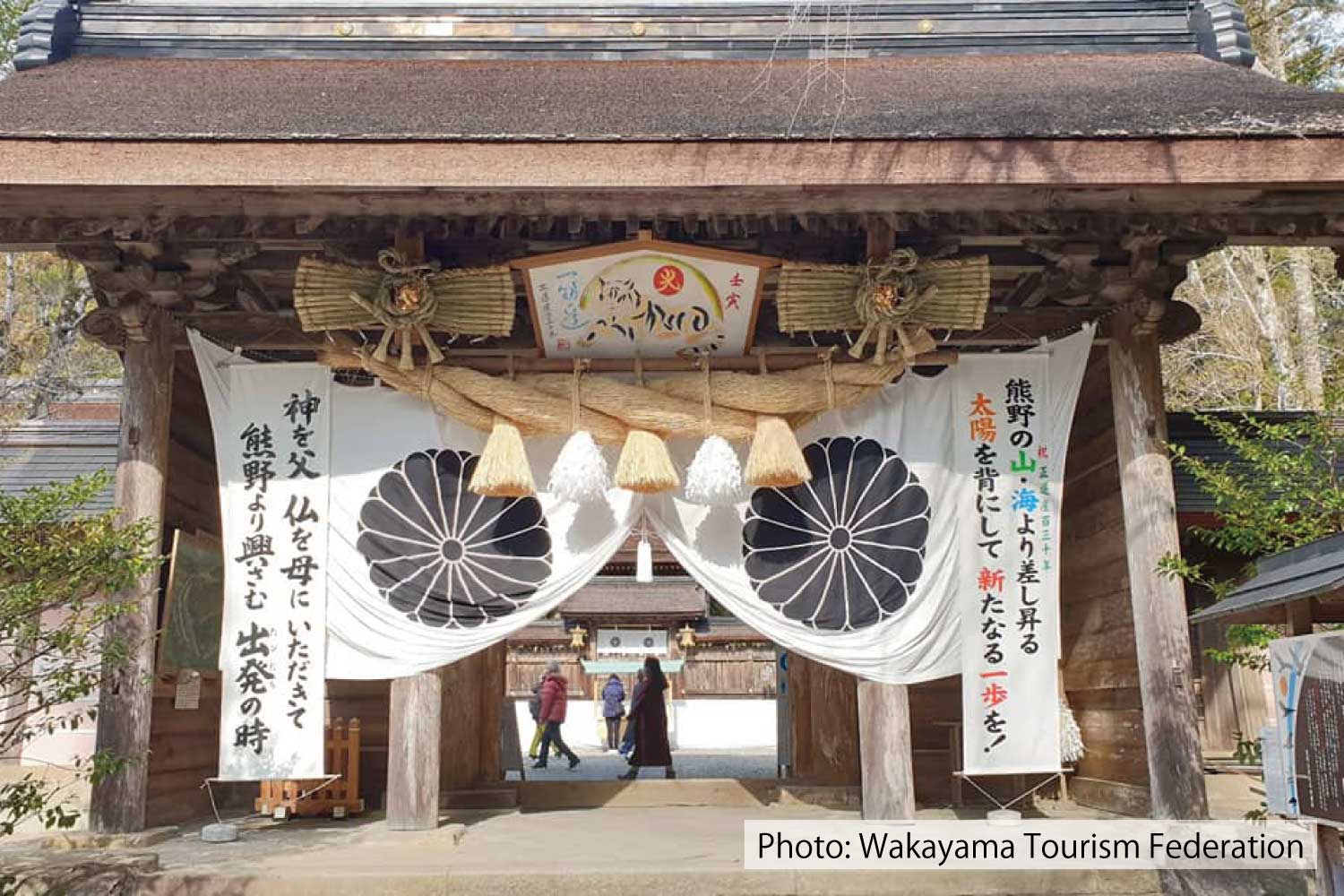 Kumano Hongu Shrine (10 mins by car)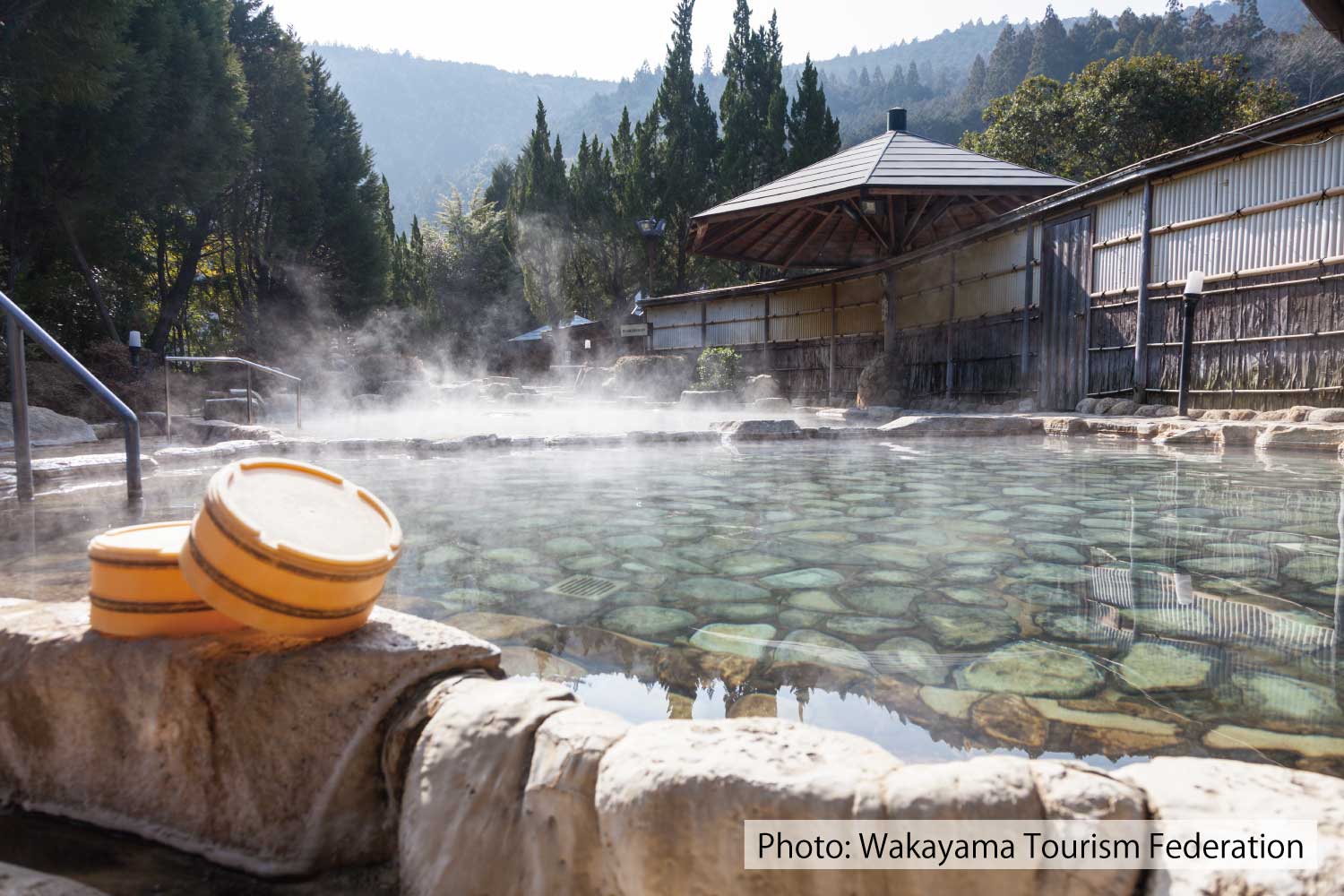 Wataze Onsen (7 mins by car)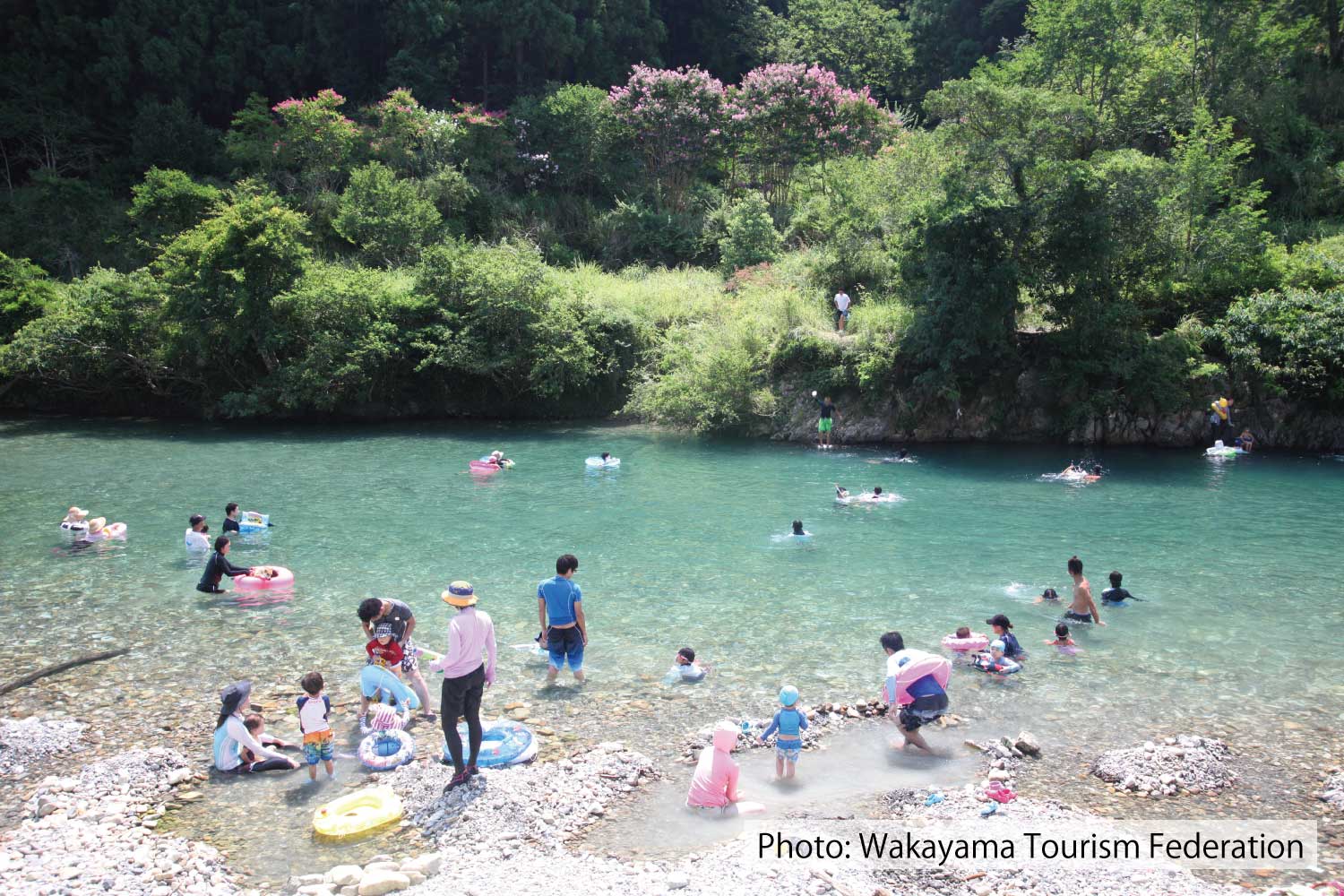 Kawayu Onsen (9 mins by car)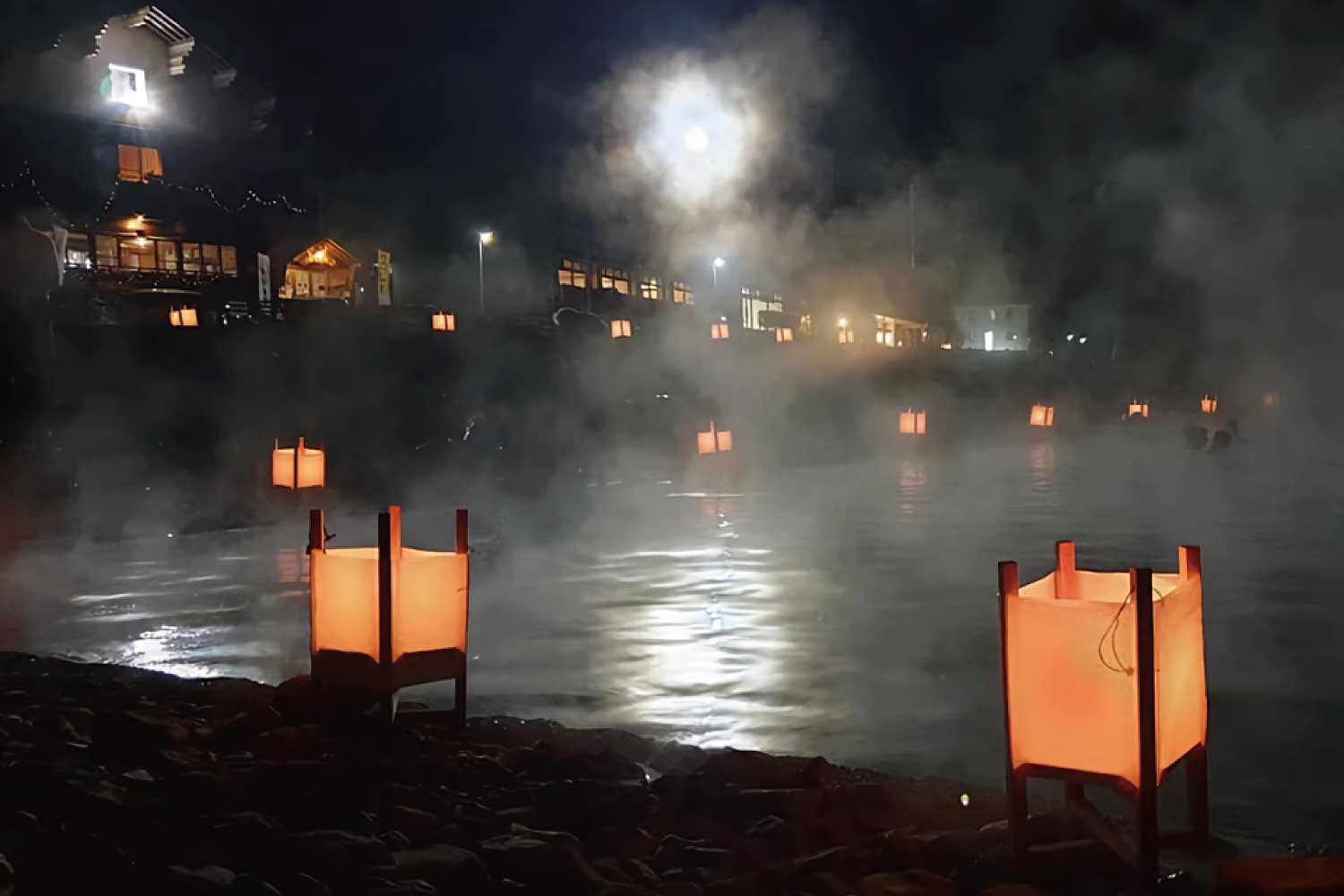 Kawayu Onsen (Winter-only public onsen)
Kumano Kodo & World Heritage Onsen
We are located in Yunomine Onsen, which is the gateway to Kumano Kodo Pilgrimage Routes bound for Kumano Hongu Taisha (Dainichi-goe).

Yunomine Onsen Hot Spring was discovered about 1800 years ago, and it is thought to be one of the oldest hot springs in Japan. Kumano Kodo Pilgrimage Routes [World Heritage] is right behind J-Hoppers Kumano Yunomine, which is road to Kumano Hongu Taisha Grand Shrine.

Yunomine Onsen is said to be the oldest hot spring in Japan, and you can feel the atmosphere of a good old hot spring town. In the center of the town is the bathing World Heritage Tsuboyu (reservation required), which can be reached within a 2-minute walk from J-Hoppers Kumano Yunomine.
Kumano Hongu & Oyunohara
Oyunohara, which is guarded by the world's largest torii gate, is the original site of Kumano Hongu Taisha Grand Shrine until a flood in 1889.

Legend has it that the Kumano deities, in the form of three moons, descended into the branches of a giant oak tree in this clearing. All of the Kumano Kodo pilgrimage routes lead to this sacred site.

In 1889 a severe flood destroyed many of the shrine buildings. The salvaged remains of the pavilions were rebuilt at their present site. You can still see the expansive, raised earthen platform where the pavilions once stood. Of the original five main pavilions only three were rebuilt. Four deities were moved there and the other eight are still enshrined here in two stone monuments.
Surrounding Onsen
There are other hot springs besides Yunomine Onsen. Kawayu Onsen (9 mins by car) and Wataze Onsen (7 mins by car) are added, and it is called Kumano Hongu Onsenkyo.

Kawayu Onsen is famous for "Dig your own onsen" and you can create your own hot spring. In winter, a huge communal hot spring (wearing a bathing suits) called Sennin Bath is set up next to the river.

Wataze Onsen is a relatively new hot spring that was opened in the 1970s, and has private bathes for families, bungalows, and campsites, making it a popular outdoor base.