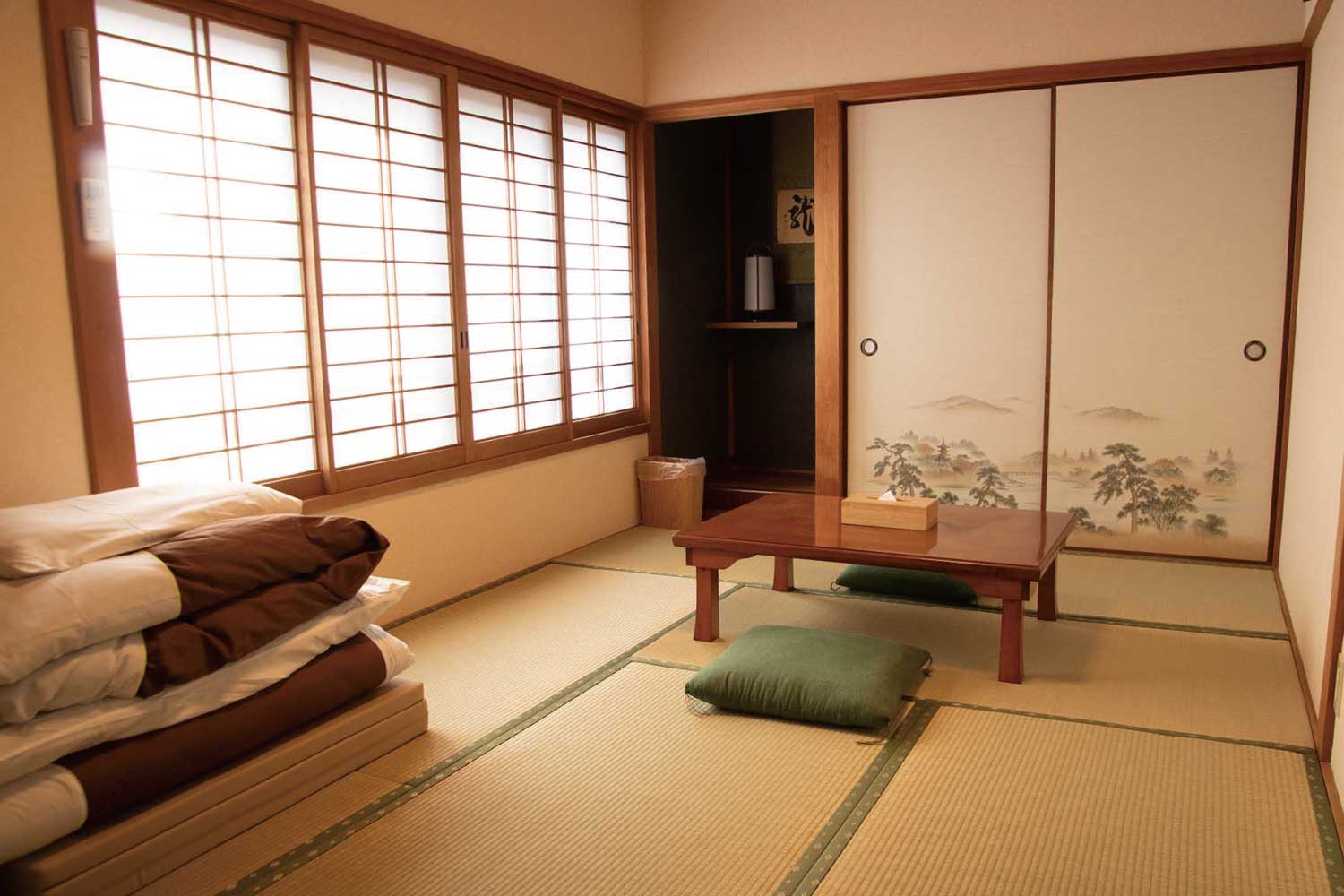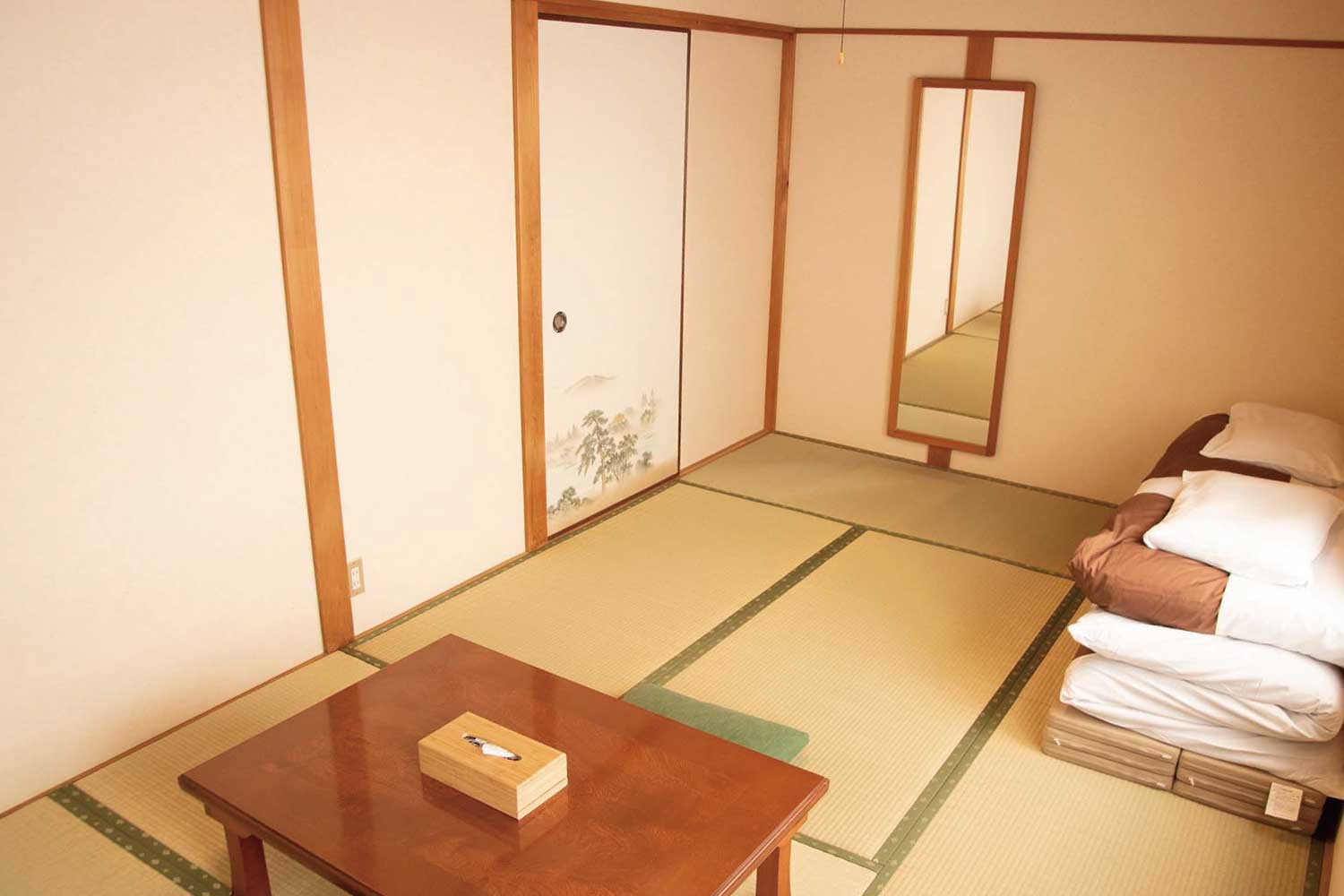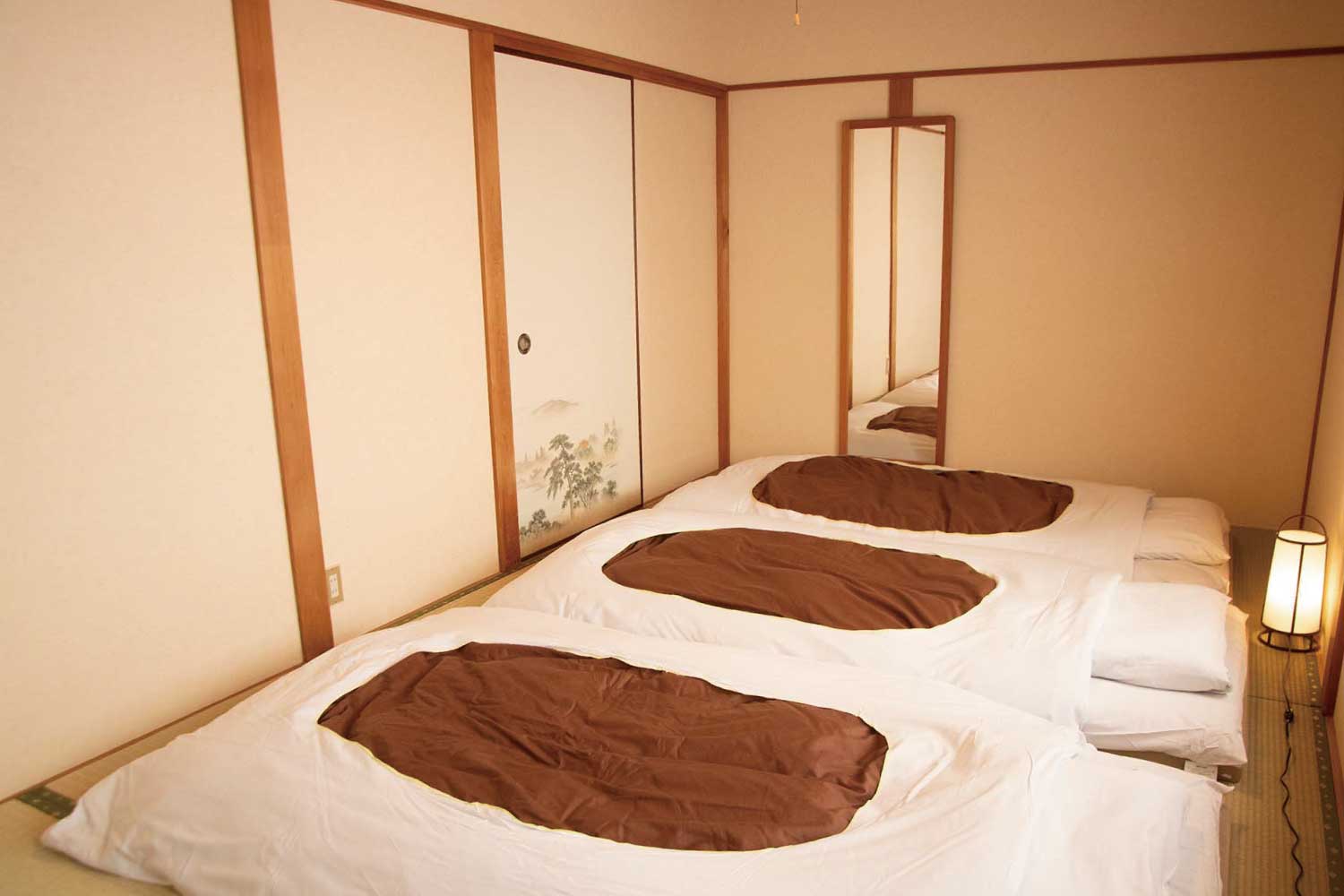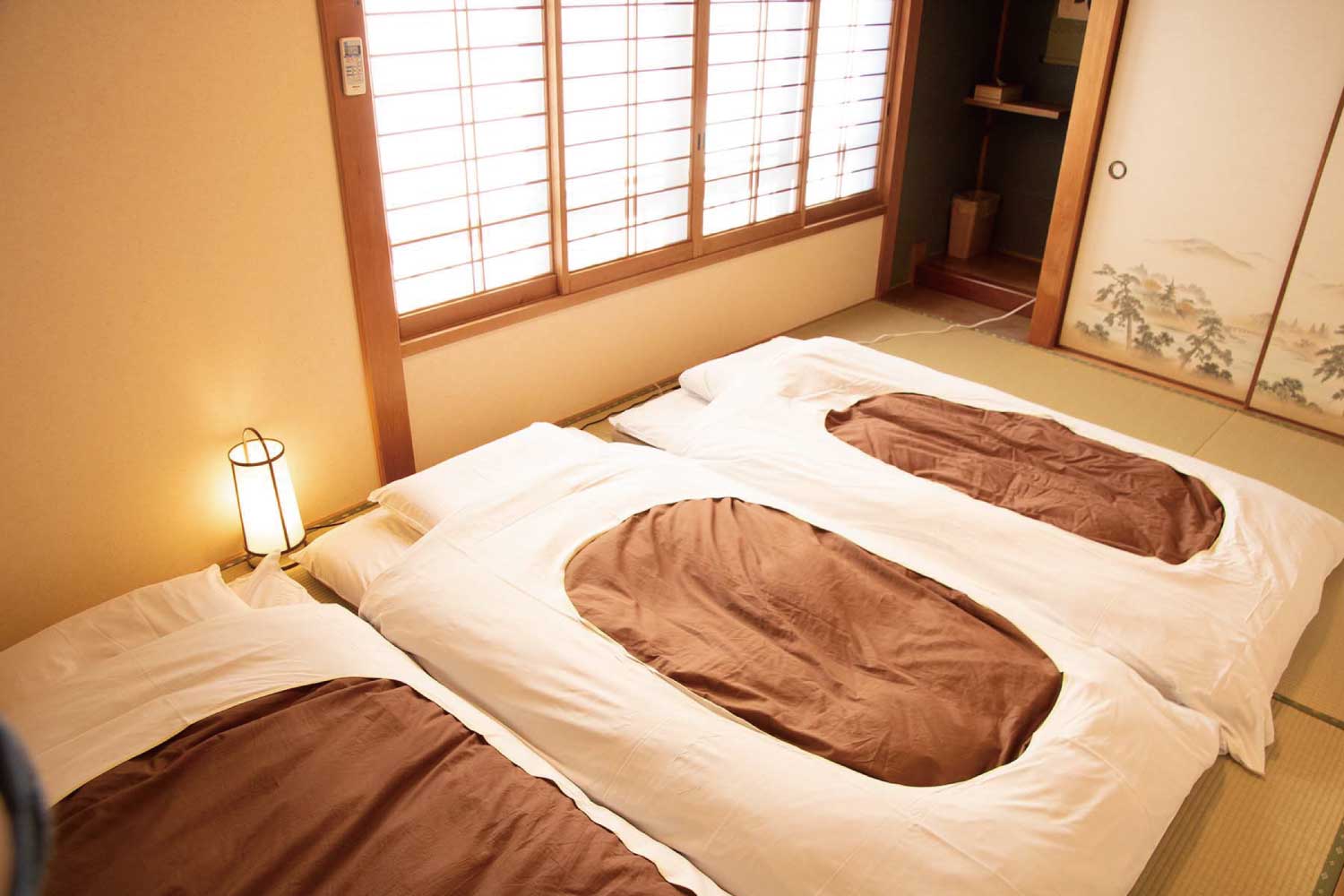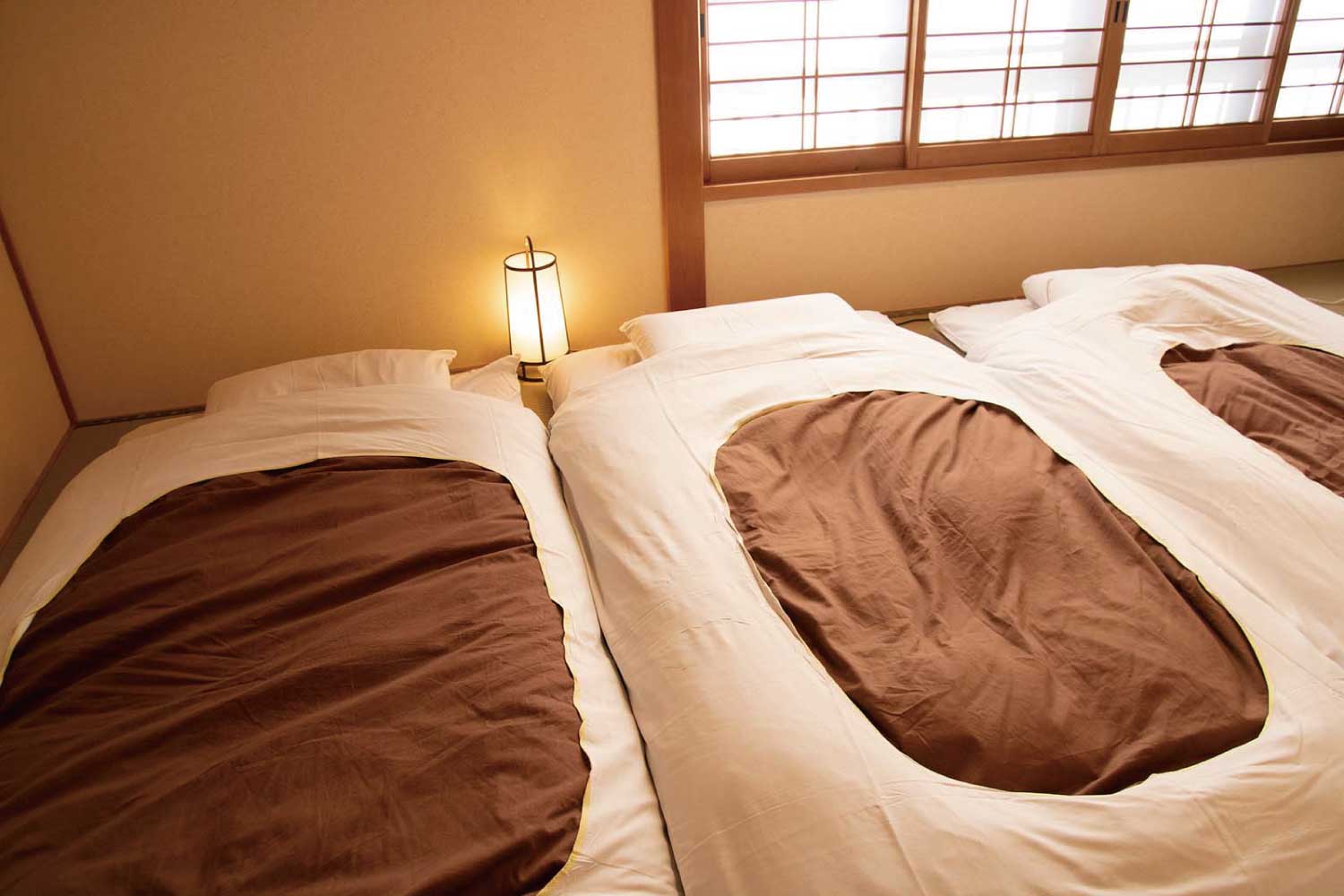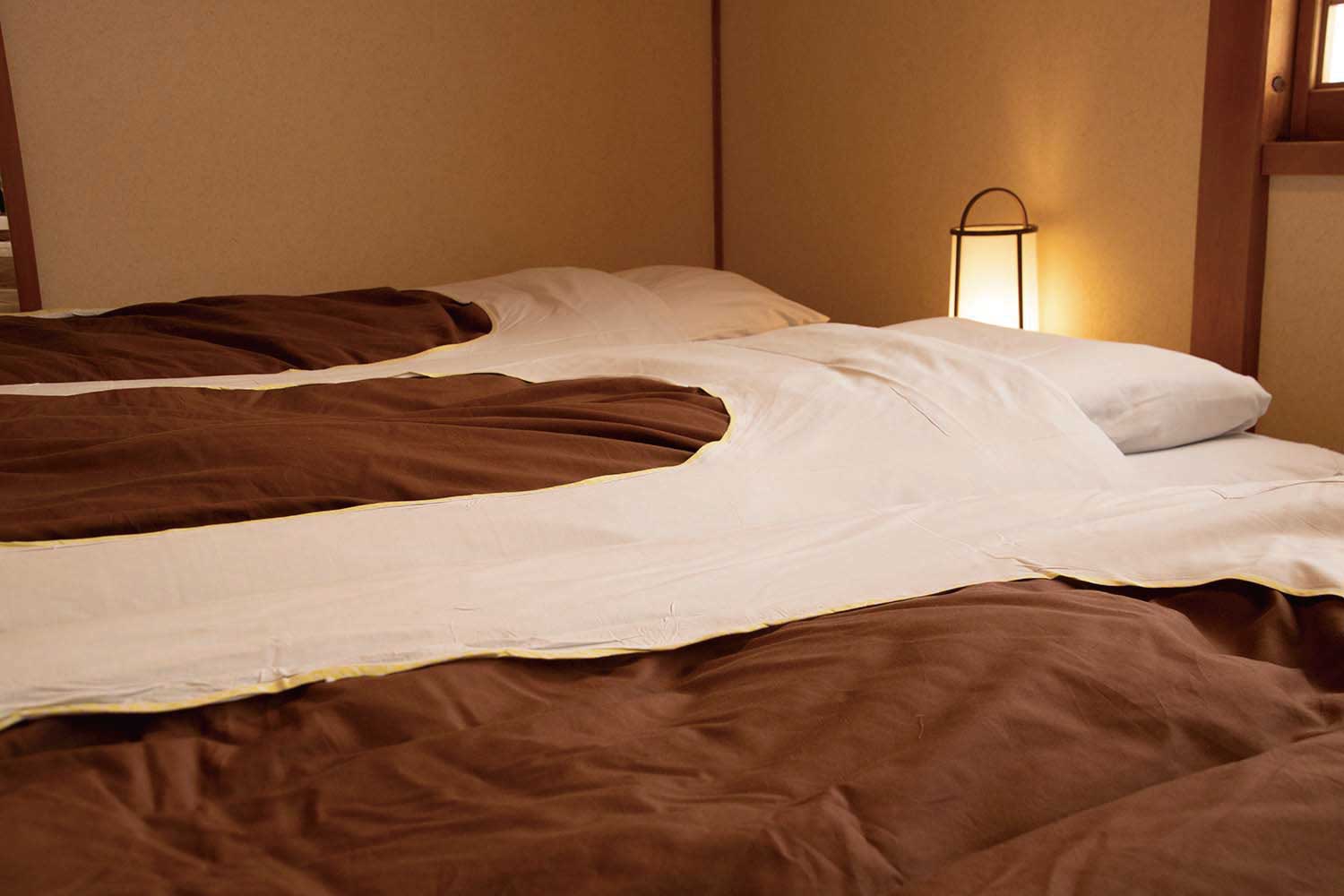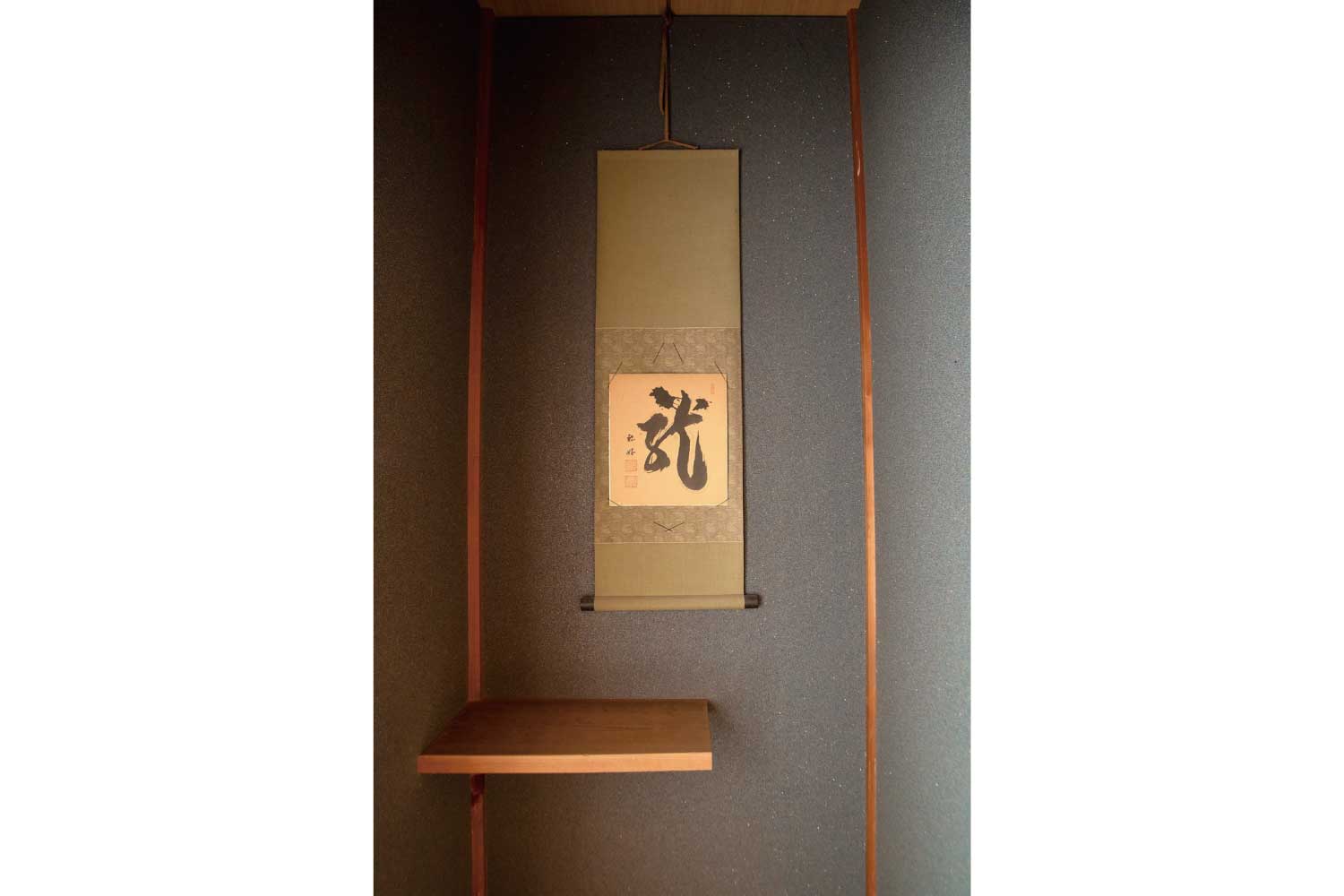 JPN Style 7.5 Tatami Mats
From ¥13800 per room / Sleeps:2-3
※We collect a bath tax of 150yen per person (over the age of 12) per night aside from room charge.
To see details please click icons.
To see details please tap icons.
There is no bathroom in the room. Please use the communal facilities. Japanese style room with three single-size futon bedding. One child is free of charge when using existing futon (without additional bedding).
---
< Things not included >
Amenity set (¥150 for sale)
Bath towel (¥100 for rent)